Crab War lets you command a swarm of crustaceans towards victory against its reptile opressors
2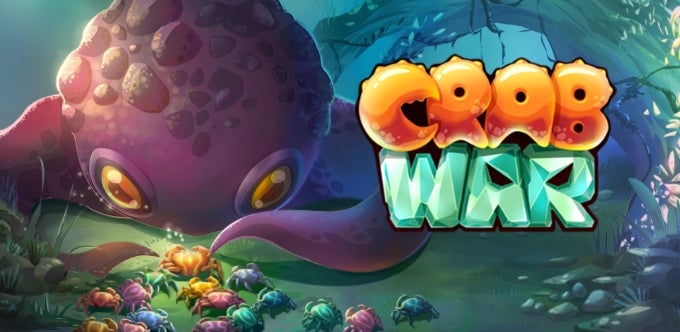 If you are running short on fun games to spin during a wait for the bus or tube, Appxplore's brand new game 'Crab War' should be right on the money. It's got fast-paced gameplay, bright and vivid graphics, and more colorful crustaceans than you can shake a stick at!

In Crab War, the crabs had their land invaded by giant reptiles and were driven underground. Centuries later, they are out to reclaim their land and get revenge! As the crabs' invisible human overlord, your job is to grow an army of crabs, evolve them to a lethal unit of pinched warriors, and lead them towards victory against the reptile aggressors.


Battling giant enemy lizards 80 different crabs at a time!
Your chances at winning this fight are anything but slim, for the game will let you evolve more than 80 types of crabs and summon 30 unique queens as their leaders. Your units can develop 6 powerful abilities and further customize them with as many as 18 additional 'talents'. That's not to say it will be easy, though, for your army will have to face over 50 varieties of powerful reptiles before its final stand against the legendary Wildebeast!

Crab War is a 'clicker' game which you play by tapping repeatedly on the screen. Your crab army is very much a swarm of colorful objects that you lead towards the utter obliteration of grossly oversized enemy creatures which occupy the top portion of the screen. The action moves at a fast pace, although it doesn't demand too much concentration. This is a casual game at heart and it's meant to be equally fun in quick jolts and prolonged sessions alike.

The crabby title costs nothing and is up on Android and iOS devices. Although the Google Play is supposed to be out globally right now, the App Store version is available in Australia, Canada, Indonesia, Malaysia and Singapore. Other regions should follow soon.


Also read: