Court ruling prevents SEP owners from seeking ITC exclusion order
32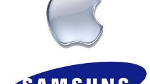 In what is being described as a landmark court decision, a California court recently ruled that owners of standards-essential patents
cannot enforce
a sales ban from the ITC. The case involved was
Realtek v. LSI/Agere
, but there are similarities to the usual patent battles between Samsung and Apple that are up in front of the ITC. At least, Apple thinks so. In a new filing with the ITC, the Cupertino based company noted that Samsung brought an ITC complaint against Apple before telling Apple what the FRAND terms would be to license its SEPs.
"The Realtek case is strikingly similar to the instant case. Samsung brought an ITC complaint before making any offer specific to its declared-essential patents, let alone a FRAND-compliant offer. Just as in Realtek, when Apple responded to the ITC complaint by requesting that Samsung provide FRAND terms for the specific asserted patents, Samsung responded by making a non-FRAND demand based on the total price of the accused Apple products--rather than the cost of the relevant accused components. Indeed, Samsung's conduct here is even more egregious--[redacted] In short, just as in Realtek, Samsung's pursuit of an ITC exclusion order directly conflicts with its FRAND commitments."-excerpt from Apple's filing with the ITC
Apple goes on to add that Samsung gave Apple non-FRAND terms to license its SEPs based on the total value of Apple's devices that infringed Samsung patents instead of the value of the components involved. Just as Samsung went to the ITC with the goal of getting an exclusion order against its rival, LSI/Agere had sought a sales ban on Realtek without making a licensing offer.
source:
FOSSPatents