Could the OnePlus Two end up being sold through select carriers and in physical stores?
3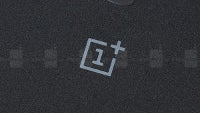 Like or not, smartphone start-up OnePlus has definitely managed to get its name out there, and fast, and the methods it used to achieve that will, in hindsight, prove irrelevant if the company manages to capitalize on all the free publicity in the future. What are those methods? First off, an aggressive, anti-status quo campaign that managed to rally smartphone buyers who felt their hard-earned cash should be worth more to manufacturers, and an exclusive, invitations-only system that caused a ton of outrage (and publicity) worldwide.
Could all of this have been a prelude to a different, more mature and capable OnePlus, however? The early sign(s) are there. Case in point: Yesterday, the China-based company announced its first telecom partnership ever, and specifically in Malaysia and with Maxis – the (close) second largest carrier in the country. As a result of the deal, OnePlus One devices will be made available in Maxis retail locations, and without an invite (thank God!), for the equivalent of $330 off-contract.
We'll be the first to say that such a deal could be a fluke. It is entirely possible that we're reading too much into it, and that OnePlus is still nowhere near having serious plans to seek carriers' backing en masse. That, at least, is the reality right now. But it's certainly possible that this move signals a new strategy from the nascent phone maker – one that would aim to make its wares more widely available. That would entail extra costs, however, and thus – a higher price for OnePlus devices. Local competitor and superstar, Xiaomi, which basically invented the online model and served as inspiration for OnePlus', also occasionally enters into deals with carriers, but is still, at its core, an online merchant. Could OnePlus be aiming higher?