Could Windows Phone 9 support Android apps?
63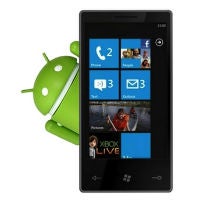 First off, we want to say that this rumor is somewhat absurd, and we would suggest taking it with a big grain of salt. There is new speculation going around that Microsoft may be working on adding support for Android apps to Windows Phone and Windows RT in the next big update, codenamed Threshold.
The idea comes from
The Verge's
senior editor Tom Warren, who tweeted that he thinks the "Nokia X is a long play that will become more clear once Windows Phone / RT gets Android apps." He then followed up by saying that Microsoft is working on bringing Android apps to Windows Phone, which
mirrors a Verge report
from February. The plan has been said to be very controversial within Microsoft, and we see good reason for that.
Once you add Android apps to Windows Phone/RT, it begs the question: what value is there in choosing that device over a Google Android device? If the answer is Microsoft services, there isn't much need to have the underlying platform be Windows at all, and could just as easily be a forked version of Android, like the Nokia X line. Additionally, a move like this would severely undermine Microsoft's strategy to converge its platforms with the new
universal app development
platform.
In the end, this may be something of a doomsday plan if Microsoft can't attract developers to its mobile platforms. It may need to break the vicious cycle of no apps means no users means no developers means no apps, and an influx of Android apps could be a last ditch effort to bring in users. Although, we would note that the same strategy has not worked for BlackBerry.