Could Apple be moving to introducing products twice a year?
57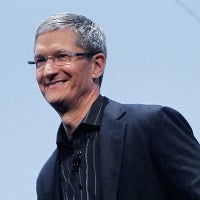 While Apple's chief executive Tim Cook is doing the rounds in the media these days speaking on how Apple changed in his first year or so, the company's former CEO, John Sculley, might have just made it into the spotlight with some extremely interesting comments.
First, Sculley thinks Apple is managed extremely well at the moment. That is hardly a surprise given Tim Cook's background.
Second and most importantly, though, Cook might have plotted a groundbreaking change in just how aggressive Apple is. How? By moving to introducing products not once, but twice a year.
"I think they're going through a very significant change now in terms of product cycles," Sculley said. "Traditionally Apple introduces products once a year; now it's really introducing products twice a year. The complexity of that from a supply chain is immense, and Apple seems to be doing it well. So, I think that people are underestimating just how well Apple is run, and just how successful the company can be when it gets to that twice-a-year product introduction cycle."
Now, this is just a suggestion, but a very curious one. Apple introducing the fourth generation iPad nearly six months after the launch of the original is unprecedented, and that's the first sign of what could we have in the future.
And now, Horace Dediu of Asymco weighs in with 6 more interesting facts that could hint to Apple moving to semi-annual production.
First, comes the fact that Apple has ramped up the iPhone 5 launch quicker and wider than ever. The new iPhone is launching in an unparalleled number of countries, and with almost no delay for markets outside the U.S. This means that unlike previously, Apple won't benefit from sales to new markets as the fiscal year goes.
Next, consumer anticipation to the company's yearly cadence is drying up sales for a quarter or two prior to the launch of a new device.
Also, Hon Hai, a company you know by its Foxconn trade name, has moved locations closer to workers. And this allows it to rely less on migrant labor, and be steadier in terms of workforce.
Could all of this mean that Apple is indeed moving to a semi-annual product cycles? This could be a huge change for the industry, and the first big Tim Cook move. What are your thoughts on this, is it possible and what would be the ramifications?
source:
TUAW
,
Asymco