Couchbase could partially solve apps' persistent need for an always-on Internet connection
5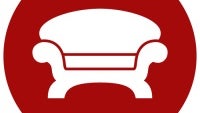 The WSJ reported that Couchbase, a Mountain View-based data server company, has a solution which will let mobile developers make apps which work offline. It goes without saying that the need for constant and reliable Internet connection is almost as much of a pain point as smart devices' limited battery life.
Couchbase aims to solve that by offering a "database-on-device" solution which will allow the storage and synchronization of "unstructured data" - the kind that's produced by fitness apps, location mapping, and music streaming apps - on the device itself. This data can then by synced with the cloud. This will allow the apps to be used to an extent without a data connection. For example, live chat won't work, but tagging, adding, and deleting photos on social media will work without showing the dreaded "no connection" alert on the subway.
Couchbase's product, called Couchbase Lite, will be available to download soon from the company's website. The app has version for Android, iOS, and Windows Phone. In addition, Couchbase inked a deal with Beats, which could allow Beats' streaming users to listen to music without a constant Internet connection.
source:
WSJ