Corporations love iOS more than BlackBerry OS; Android seen as a security risk
28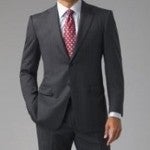 Security firm
Check Point
conducted a survey and found that in terms of popularity in the office,
iOS has overtaken BlackBerry's OS
. Android? Corporations see too many security flaws in Google's open source OS. 768 IT pros in US, Canada, UK, Germany and Japan were surveyed by
Check Point
and found that mobile devices are beginning to be found extensively in corporate networks. According to its research, 89% of web sites now support smartphones and tablets. Even an employee's personal device can be used on the corporate pipeline in 65% of the companies surveyed.
Germany is the country that allows the most number of mobile users on corporate networks (97%) with 81% of companies allowing both personal and corporate provided devices to sign in. In the U.S., 91% of the firms surveyed allow mobile users on the corporate pipeline while 72% let employees use either a personal or company provided device.
has too many security flaws
. Apple's iOS was next with 36% followed by the 22% who selected BlackBerry as having gaps in security.
When these IT pros were asked about the greatest factors that attack the security of mobile data, 62% said that lack of employee knowledge about security policies was number one. Security openings while web browsing came in next, selected by 61% while 59% said that insecure Wi-Fi connections were the greatest problem facing corporations using mobile data. Other factors included the downloading of corrupt apps, lost or stolen devices loaded with corporate info, and the lack of security patches from carriers.
source:
Checkpoint
via
AppleInsider