Control your Tesla Model S remotely via an Android Wear smartwatch
10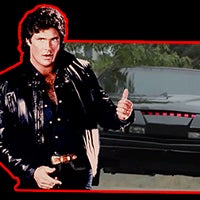 Developers at a company called Bnotions released an Android Wear app, called Tesla Command, which allows the user to remotely send a number of commands to the Tesla Model S electric car. The list of functions is not very long as of yet, but Bnotions says there will be more to come.
Right now, the Tesla Command app can lock/unlock the doors, open/close the sunroof, and honk the horn of the car. These are all done via swipe and touch on the smartwatch's screen, so for those of you who were quick to start dreaming about voice-controlling a car – sorry, not yet. But don't get disheartened, future Knight Riders – this app is based on tech, initially developed for Google Glass, which means that voice was always considered a primary option. It's just that app developers are still having trouble gaining access to the voice command module of the Glass platform, thus Bnotions was forced to settle for the watch's touch-screen instead.
So, if you own a Tesla Model S and an Android Wear smartwatch, grab the app from the link below and go about being cool. If you don't own the car – download the app and make futuristic sounds when you press the buttons. Because why not?
Download:
Android
source:
Android Community