Continuum: Microsoft has got an ace up its sleeve
61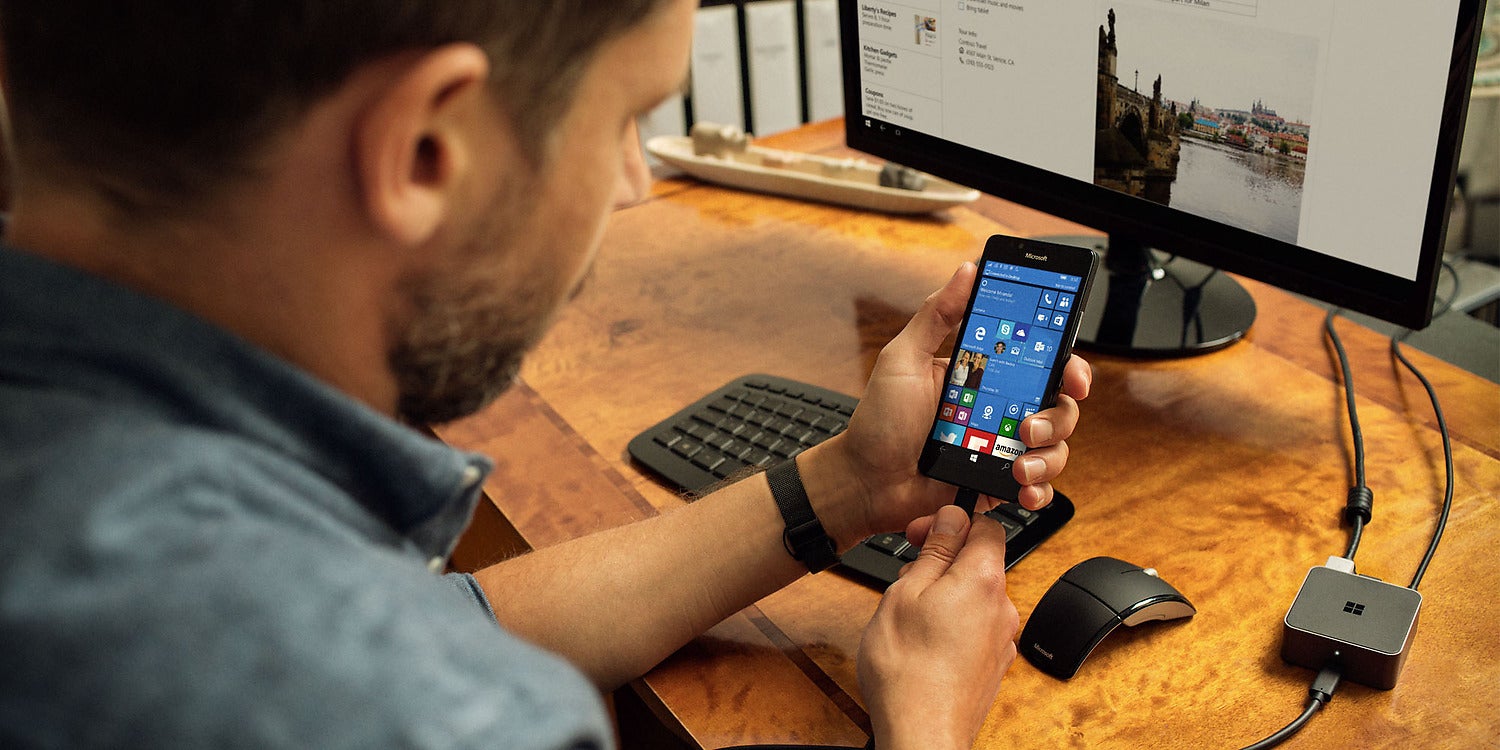 Your future desktop is a Windows phone
In a space filled with phones of all seeds, colors and form, it's increasingly hard to stand out. Only a few companies can implement the sort of ground-breaking deep change required for meaningful differentiation.
Microsoft just showed one.
It's called
Continuum
. And it might just allow you to live a life without a desktop PC. Naturally, there are a few 'ifs'.
Continuum is remarkably simple. It's an extension of the direction Microsoft took a couple of years ago towards Universal Apps for Windows 10. The whole idea of a Universal App is to have one application that adapts to the screen: Microsoft Word on a phone is mostly used in portrait mode and strips many menus and other details that would be seen as irrelevant on the small phone screen, while Word on a 20-inch monitor is a totally different story. Yet, it's one app: Microsoft Word.
You can even alt-tab between apps, once you run Continuum with a keyboard!
With Continuum, you can now connect your phone to a monitor and use the Universal Apps you already have installed on your phone in their much more comfortable and more productive large-screen versions.
At the center of all this is the new Microsoft Display Dock. This is the connection, the link between that monitor and your phone. A tiny block the size of a hockey puck, the Display Dock connects to your phone via a USB-C cable on one end and to a monitor via DisplayPort or HDMI. It also has 2 USB ports so that you can connect a keyboard and a mouse and transform this into a true destkop-like setup. You can even alt-tab between apps, once you run Continuum with a desktop and a keyboard!
If... there are Universal Apps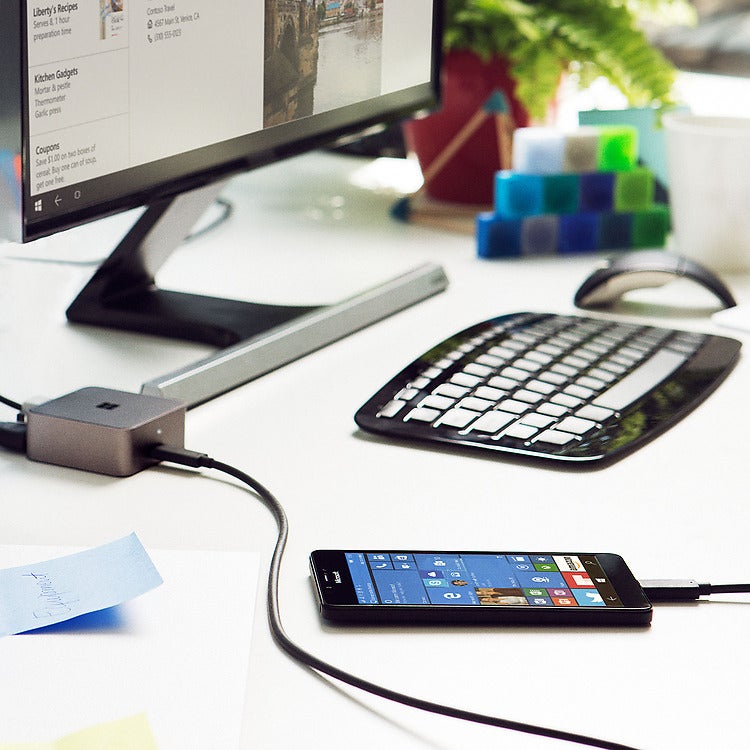 With all of this hooked up, you can start using Universal Apps... and that's where the clarity ends. So far we know that Facebook is 'all in' on the Universal Apps idea and is building a Facebook, Messenger and Instagram universal applications, and games like Candy Crush Soda Saga are also on board, but the question about which developers will support this idea is far from solved. Naturally, Microsoft has all of its native apps coded with the universal concept, so chances are that you will have at least the basics covered when the new Lumia 950 phones ship in November.
If... the phones are capable to carry the weight
The other big 'if' is all about performance. Will the Snapdragon 8xx series be powerful enough to handle the load? The presence of liquid cooling even on the Snapdragon 808-powered Lumia 950 is an indication that Continuum will put the chip to an exhausting test, where this will be needed. Do keep in mind that while Continuum is running on your brand new desktop-like setup with a 20"+ monitor, keyboard and mouse, your phone will still function separately so that you can text, call and just use it regularly. That's quite the load on the processor.
Conclusion
There are many 'ifs' around Continuum, but one thing seems certain: a huge number of people don't run AutoCAD on their home desktop PCs, nor do they edit videos in Sony Vegas or the like. Yet still, that same huge number of people is browsing the web, is on Facebook, is looking at YouTube videos, browsing through Flickr images... it's doing stuff that does not require an Intel Core chip and a separate desktop computer.
"No single device will be a hub of activity forever"
Continuum will give them the freedom to break away from the small phone screen without the need to spend hundreds of dollars on an expensive computer rig. Call it a disruption or a breakthrough, but this way - by 'killing' the desktop that the company itself created - Microsoft is liberating users.
A future where consumers first and only computer is... a phone
"No single device will be a hub of activity forever," Microsoft CEO Satya Nadella said at the conclusion of today's big event. And that's revealing. After years of turning a blind eye to the booming mobile market and after years of denial under former executive Steve Ballmer, Microsoft seems to have finally accepted the truth about this new world, where consumers' first and often only computer is actually a phone. Continuum comes as a result of this new understanding from Microsoft and it opens a new door of innovation, a new and brighter future for phones.
And this time, Microsoft has taken the lead - even Apple and Google have not yet dared or had the capacity to put the phone on the high 'desktop' pedestal.
If Continuum succeeds, they will need to catch up.