Consumers file lawsuit against Samsung and Oppo over bloatware, in China
29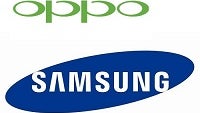 It is not often news over consumer issues break out of China, but a consumer rights agency out of Shanghai has levied charges against China's own Oppo, and Korea's conglomerate, Samsung, over pre-installed software.
Two devices are at the center of the issue, the
Samsung Galaxy Note 3
(SM-N9008S) and the
Oppo Find 7
(X9007). The Shanghai Consumer Rights Protection Commission says that the two devices have a number of apps that customers could not un-install.
While up to 20 devices were studied by the commission, it took issue with the Samsung and Oppo for the fact that the Find 7 in China apparently has over 70 non-removable apps, and the Note 3 has over 40 apps. Tao Ailian, the secretary of the commission alleges that in some cases, these apps may "steal data."
The lawsuit was filed after a number of public complaints were made, and the commission is seeking to make Samsung and Oppo clearly label which apps are installed, and provide instructions on how to remove them. The commission also wants companies to inform consumers just how much memory the pre-installed apps take up.
The companies have two weeks to write up their defense, then trial dates might be announced. The move by the commission is seen as a wider effort to get China's Ministry of Information Technology to regulate the practice of how manufacturers pre-install applications on their smartphones.
source:
IBT