Consumer advocacy group files complaint with the FCC over T-Mobile's "deceptive advertising"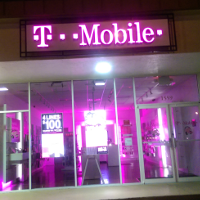 A consumer advocacy group titled
Change to Win Retail Initiatives
, comprised of three labor unions, has filed a complaint with the FCC over what they claim is deceptive advertising by T-Mobile. Backed by the International Brotherhood of Teamsters, the Service Employees International Union and the United Farm Workers of America, the group is asking the FCC to investigate the carrier and to take the necessary "corrective action."
The group says that T-Mobile's advertising is misleading and points to the mobile operator's claim that its subscribers aren't signing a contract. But the consumer advocacy group points out that T-Mobile's no-contract plans require purchasing equipment through the use of monthly installment payments. Subscribers can also opt to lease a phone through T-Mobile by making installment payments each month.
Either way, the consumer group notes that if a subscriber decides to cancel his service with the carrier, he is still responsible to pay off the balance remaining on the phone. That amount, says Change to Win, is usually more than the Early Termination Fee that is charged to contracted subscribers who leave a carrier before their two-years are up.
Speaking about the Early Termination Fee, the consumer advocacy group is upset about T-Mobile's statement in its ads that says it will pay the ETF of Verizon, Sprint and AT&T customers who break a contract in order to join T-Mobile. The pro-consumer group says that subscribers of those other operators leaving for T-Mobile are paying the ETF out of their own pockets, and have to wait as long as eight weeks to get reimbursed. In some cases, Change to Win claims that the consumer never received the reimbursement from T-Mobile leading to a drop in the consumer's credit score.
But the biggest issue that the advocacy group has with T-Mobile has to do with add-on services offered by the carrier. These include phone insurance plans, upgrades to unlimited data plans, or equipment leasing plans. Change to Win states that T-Mobile reps are under pressure to sign subscribers up for these additional services, and says that they were told by the operator's reps that they are "pushed" to get 90% of new subscribers to add these services.
Change to Win is blaming this pressure for the reason why some subscribers are surprised to discover that they have been paying for add-on services that they say they didn't request. And these customers report that it is very difficult to get T-Mobile to cancel the unauthorized services. Nell Geiser, Change to Win's research director, said, "Employees are under a lot of pressure to reach these targets by encouraging them to enroll as many people as possible in these programs, so it's not a surprise if people [are] being signed up for services they didn't authorize or want."
Neither T-Mobile or the FCC have commented on the letter. Late last year, the same advocacy group lodged a similar complaint with the Consumer Financial Protection Bureau. At that time, T-Mobile CEO John Legere sent out a response from his Twitter account that said, "We stand by our ad! Contrary to the click-bait headline, we haven't been accused of false advertising by any regulatory body." Last month,
the New York Attorney General said that he was investigating T-Moble's advertising
.
Led by Legere, T-Mobile has gone from being an afterthought in the industry to becoming an innovator whose customer-friendly initiatives are often copied by the competition. These include Music Freedom and Binge On, which allow subscribers to stream music and video from certain providers without it counting against the customer's monthly data allowance. T-Mobile also brought rollover data to the industry with Data Stash, and was the first of the four major carriers to eliminate subsidized phone sales and two-year contracts.
source:
CNET