Consumer Reports recommends the Motorola DROIDs over the iPhone 5s/5c
31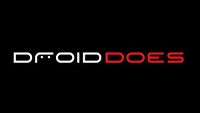 As far as
Consumer Reports
is concerned, DROID Does. Or at least, DROID does more than the new iPhones.
Consumer Reports
gave out its grades for new mobile devices and is recommending the Motorola DROID smartphones over Apple's iPhone 5s or iPhone 5c, although the Samsung Galaxy S4 is still the device with the best marks of all this year.
To be fair,
Consumer Reports
wasn't as harsh on the new iPhones as some other publications have been.
CR
really likes the new Touch ID fingerprint scanner, and lauded the iPhone 5s camera as being top notch. iOS 7 got high marks for the Control Center and the improvements to Siri. And, the iPhone 5c even got some love, being called a "compelling offering for budget-minded buyers".
But, that wasn't enough to recommend Apple's new handsets over the likes of the Motorola DROIDs. The DROIDs got the recommendation over the iPhones because of battery life and bigger screen sizes, as well as software features like Google Now, and Active Notifications. Oddly, it didn't seem that
Consumer Reports
took into consideration that the iPhone is on all major carriers, while the DROIDs are locked to Verizon. Although, if that were taken into account, maybe
CR
would have recommended the Moto X.