Congress proposes another bill to limit wireless taxes
5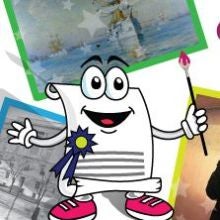 The third time's a charm, right? The U.S. Congress will once again be hearing a bill to limit new taxes on your wireless bill. And we need it. Did you know that the average
wireless tax
is 16%, while the average sales tax is only 7.4%?
The Wireless Tax Fairness Act of 2011, to be heard on March 15th, would prevent state and local governments from imposing redundant or discriminatory taxes for the next five years. We're not exactly clear on how they'll define a redundant tax, but we'd appreciate any effort to stop the spikes in our payments.
Senator Olympia Snowe (R-Maine), one of the bill's proponents, explains that "The current landscape of excessive and discriminatory taxes on wireless services discourages its adoption and use, especially with lower income families."
The CTIA, the wireless lobby in Washington, supports the bill. Steve Largent, the President and CEO of the CTIA expressed concern for such high taxation, particularly in light of present economic conditions.
Specifics on this session's bill are unavailable, but similar legislative efforts in the past have focused on state and local taxes. They didn't pertain to federal taxes, 911 fees, and
Universal Service Fund
fees, which go toward the government-assisted wireless accounts of rural and low-income individuals.
source:
CNET
via
MobileBurn