Commenting in Google Play may soon require a Google+ account
20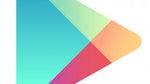 In general, user comments in the Google Play store are pretty useful. By reading the first few, one can quickly find out whether a certain app is worth downloading. All that one needs to do prior to writing a comment is to have the app in question installed on their Android device.
However, the nature of comments is bound to change soon, judging by what the guys at
Android Police
discovered while dissecting the latest Play Store APK. Turns out that a Google+ account may soon be required in order to comment in the Play store. Here is a string of text they found while digging through the code:
"From now on, reviews you write will be posted publicly using your Google+ name and picture. Your name on previous reviews will appear as "A Google User.""
The name of the string is "reviews_google_plus_required", which is further evidence that Google+ accounts will be mandatory for those who wish to comment. Users who don't have one yet will be given the option to sign up.
Next up we have pre-orders, which are likely to become a part of the Google Play experience soon. However, information about the feature is scarce at this time as the code does not reveal what users will be given the chance to pre-order. Perhaps Google will allow us to pay for Nexus devices in advance straight from the Play store application.
So yeah, that's what the future holds for the Play store app, if the evidence presented here is to go by. Rest assured that we'll inform you as soon as Google enables any of the aforementioned features.