Commandr for Google Now lets your voice control the music player, toggles, and even flashlight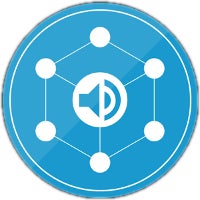 Ever been annoyed with the limitations of Google Now, like the inability to use your voice for anything but the predetermined actions that the folks from Mountain View dawn on you? Granted, Google's personal butler is getting more and more intelligent with each update, providing you with World Cup scores, weather reports, flight assistance, and many other things you might or might not be adamant about.
Enter Commandr - a new app that doesn't even require your phone to be rooted, yet expands the abilities of Google Now to unforeseen heights, making the virtual butler almost indispensable in your daily interactions with your phone. Commandr lets you control your music player, connectivity toggles, and even turn on your phone's LED illumination, and use it as a flashlight, all with simple voice commands, hence the name. We can imagine these coming in quite handy while driving or in the dark, for instance, but Commandr can also integrate with Tasker, and control your home automation setup by turning the lights and fans on and off with your voice. Pretty cool, so if we've piqued your interest, check Commandr out from the link below.
| | |
| --- | --- |
| Developer: RSen | Download: Android |
| Category: Tools | Price: Free |