Comcast's new Xfinity app to bring 3,000+ hours of content to Apple iPad and Android tablets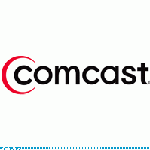 With content providers like Netflix and Blockbuster getting paid to stream movies and television shows to mobile devices, Comcast has announced that it will join the club. The cable firm's Xfinity app for the Apple iPad and Android tablets will provide more than 3,000 hours of content via a data connection anywhere.
Comcast CEO Brian Roberts said, "Comcast has a series of upcoming online enhancements and app releases that are part of a much larger effort to reinvent how customers interact with their entertainment on TV, online and on mobile devices." No word on how much the app will cost or when it will be released. Also unknown now is what type of special Comcast or Xfinity monthly plan you might need to receive the streaming programs.
source:
androinica