Codename One allows developers to write once and make apps for all major mobile platforms
9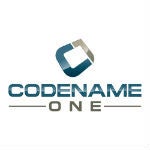 Mobile development may have just gotten quite a bit easier. Codename One is a free and open-source platform that allows developers to write an app once and have the code translated into native code for all of the major mobile platforms. Codename One had been in beta, but now it's out of beta and fully ready to use.
The company says that Codename One has been downloaded 100,000 times and has been used to create over 1,000 apps, which may not sound like a good proportion, but Codename One says that it is "one of the fastest growing toolkits of its kind".
Codename One is a Java-based platform which asks developers to write the code once in either Eclipse or NetBeans, and more importantly, developers need to build all of the different app components from scratch. This allows Codename One to avoid fragmentation issues with any mobile platforms. From there, Codename One translates the code into the native code of each platform, rather than HTML5 which is what other toolkits tend to do. So, on iOS the Java code will be translated into native C/Object C code and compiled using Xcode.
Obviously, Eclipse wouldn't need to be translated for use on Android, but Codename One also translates code for use on Windows Phone and BlackBerry.