ClockworkMod's Koush releases new cloud app backup/sync service with Carbon
9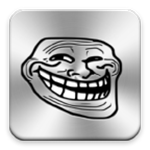 For those of you who have spent any time in the root community for Android, you'll know the name Koush. If you don't know, Koush is the creator of ClockwordMod, ROM Manager, as well as a couple of other pretty nice apps. Earlier today, Koush released a beta version of a new app called Carbon, which will allow users to backup and sync app data between devices through the cloud.
Right now, the app does require a rooted Android 4.0+ device, but the final version will not require root. Basically, Carbon will allow you to backup and restore apps to local storage, cloud storage (Google Drive or Dropbox), or between devices. What's even more impressive is that when syncing an app from another device, Carbon will pull the live data from that device so you know what apps are installed, and you get the most up-to-date versions.
The beta that has been released will only work for one week before it will get shut down (and likely a new version will come out). Koush has considered the idea of
open-sourcing the code for Carbon
, but hasn't made a decision on that. If you want to see the app in action,
there's a video in the original Google+ post
, which we can't embed, because it comes up as private anywhere but that original post.