Click-jackers swipe revenue from mobile ad networks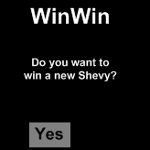 Two forms of illegal activity are taking place on smartphones these days, according to a weekend story in
USA Today
which cites two recent reports on handset security. Most of this activity is taking place on
Android handsets
. Phony ads with offers that seem to good to be true, or ads containing mobile porn are being sent out with malware that aims to steal your contacts list. Even free apps might contain malware that can help someone with prying eyes steal your contacts list. More than 20% of malicious software comes as a result of clicking on a mobile porn site.
Besides stealing data from your phone, there is a group of criminals called
click-jackers
that get you to click on a real ad. But instead of seeing the ad you want, you are forwarded to a different mobile advertisement for something you have no interest in. This generates revenue for the click-jacker and since no money is coming out of your pocket, you are none the wiser.
"Mobile threats are following the money. With mobile becoming the centerpiece of digital life, attackers are flocking to this target rich environment in new and innovative ways."-Kurt Roemer, chief security strategist, Citrix Systems

"It's a mistake to trust that apps you download to your mobile device are inherently trustworthy. Folks are having to learn the hard way that that's not necessarily true."-Jamz Yaneza, Threat Research manager, Trend Micro
While malware seems to be targeted at Android for now, a recent study found that 67% of iOS devices are running without the latest security upgrades and patches. Luckily, most of these problems have been nothing more than a nuisance to smartphone users and mobile ad networks. Once the problem starts to cost someone real money, only then will we see a push to get solutions.
source:
BlueCoat
via
USAToday