Clearwire CEO envisions global LTE phones running on his network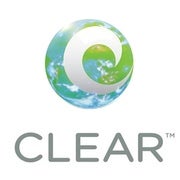 Wireless service provider
Clearwire is hard at work on its LTE network
, which should be up and running next year. 31 markets are planned to be blessed with 4G service no later than mid-2013, including Chicago, New York City, Los Angeles, San Francisco, and Seattle.
Interestingly, LTE phones that are meant to ride on Clearwire 4G airwaves are likely to be global LTE phones. In particular, they will be compatible with LTE networks in China, India, and parts of Europe. That is the world Clearwire CEO Erik Prusch envisions as carriers in these markets will utilize the same technology and spectrum.
For its LTE network, Clearwire has picked the TDD-LTE flavor, where TDD stands for time-division duplexing. Other supporters of the technology include China Mobile, which is the carrier with most subscribers in the world, Bharti-Airtel in India, and Softbank in Japan. European carriers have yet to deploy LTE networks of their own, but they are evaluating the opportunity of adopting TDD-LTE as well. On the other hand, most U.S. carriers that provide LTE service are in favor or FDD-LTE technology (frequency division duplexing).
By now, Cricket and Sprint are among the carriers who have partnered up with Clearwire, so if one day in the future you need an LTE phone that can operate worldwide, you will know which carrier to turn to.