Civilization Revolution 2 maneuvers to Android, has no in-app purchases
3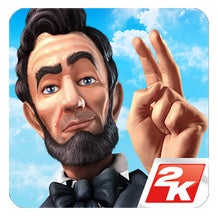 Strategy lovers, rejoice! After
several months of iOS exclusivity
, Sid Meier's newest mobile game, the latest installment of one of the most loved turn-based strategy game series of all time - Civilization Revolution 2 - has finally maneuvered to Android. It doesn't deviate from the roots of the classics and will once again put you inside the shoes of a great leader and usher your nation all the way from the neolithic era to the modern ages and interstellar travel. This process won't be a swift one, though - a number of rivaling civilizations will try to make your days bitter.
The interface and the mechanics of the game are not as sophisticated as the desktop members of the Civilization game series, and this is undoubtedly a good thing, because the game is quite intuitive and it doesn't flood the player with an unnecessary amount of options and features. This optimization might turn off some hardcore strategy devotees, but we feel that the game is perfectly suitable for playing while on the go.
The game will set you back $14.99, but have in mind that this price will treat you to the whole game, since it comes with zero in-app purchases. Certain leaders and scenarios are locked, but you can unlock them by acquiring certain in-game achievements.
Download: Civilization Revolution 2 (
Android
|
iOS
)
Civilization Revolution 2 screenshots