Chrome Beta for Android gets new syncing and experimental flags
5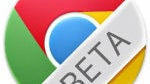 Chrome Beta for Android is where you go if you want to get the new features before they're totally ready for prime time, and it has just gotten a pretty nice new update. This time around, Chrome Beta for Android is getting the new syncing features and some cool new experimental flags. Now, just like the desktop version, Chrome Beta for Android can sync your autofill and passwords from your other Chrome instances. Although, be warned that you have to have the newest Beta version (26+) on your desktop as well for the password syncing to work.
Additionally, Chrome Beta has gotten cool new options in the
experimental flags
section that was added recently. The new feature in the flags is the proxy
data compression
that we heard was in the works. Google has also explained the proxy better. It is connecting to Google's SPDY proxy, and it will automatically transcode images to the open-source WebP standard that Google has been pushing. All resources are put through gzip compression, and comments, metadata, and unnecessary whitespace are all pulled out of pages before being sent to users.
All of this could lead to upwards of 23% faster loading times, according to Google's own testing. If you want to give it a try, you'll need an Android 4.x device and you can get Chrome Beta in the
Google Play Store
.