Google testing data compression proxy for faster Chrome mobile
8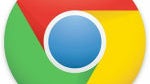 Not everyone has a fast internet connection, especially once you get out of places like the US, Europe, and Japan/Korea. Some companies have been working on optimization technology to make slower connections seem faster since the days of dial-up (anyone remember NetZero?) Now there are reports that Google wants to bring the same data connection proxy to Chrome.
The news comes from François Beaufort, the same guy who first leaked the existence of the Chromebook Pixel. Beaufort found a new feature in Chromium which is described by Google to "reduce data consumption by loading optimized web pages via Google proxy servers." It's essentially the same technology you'd find in Opera Turbo, or Amazon's Silk browser. Often, this is done by having quality of images or video downgraded or compressed to make file sizes smaller, which translates to faster load times.
Beyond that, Google's implementation looks to speed up the web for everyone by multiplexing (sending multiple streams of data over a single network connection), assigning high or low priorities to page resources being requested from a server, and compressing header information that accompanies communications for resource requests and responses. So, even if image or video data isn't changed, the proxy should help to speed up the web.
Of course, Chromium is the open source branch of Chrome, so it's no guarantee that this feature will make it to the main Chrome branch. But, especially in the world of mobile, this would be a key feature for Google to have in Android.
Recommended Stories