China shuts down Apple iPhone smuggling ring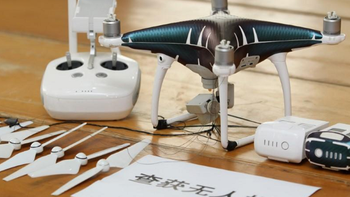 Chinese authorities have busted a smuggling ring that used drones to whisk $80 million worth of Apple iPhone handsets from Hong Kong to China. It is the first time in the country that drones were discovered to have played a role in a cross-border operation. The drones were used to fly bags, each containing more than ten refurbished iPhone units. Using the cover of darkness, the 26-person ring flew the drones after midnight on "missions" that took only seconds to accomplish. The smugglers were able to fly as many as 15,000 iPhone handsets over the border on a given night. One of the actual drones used in the operation can be seen in the picture at the top of this story.
China happens to be the largest manufacturer of drones built for the consumer market, and is looking at ways to regulate their use in the country. Chinese citizens flying drones up to a certain weight are required to register their craft with the government. Customs officials in Shenzhen said that they are monitoring the use of new high-tech methods that are being used by smugglers in the region. To track down the illegal cross-border shipment of contraband, the authorities in China are ironically turning to drones and high-definition monitors.
Smugglers have been sneaking iPhones into China from Hong Kong for some time. Last June, a woman was caught trying to carry 102 iOS powered handsets from Hong Kong to China.
The phones were taped to her body
, which made her proportions look out of balance. That alerted customs agents who arrested the woman. Back in January 2015,
a man taped 94 iPhones to his body
and attempted to slip the devices (valued at $49,000) into China from Hong Kong. Like the others, he ended up caught by customs officials.
source:
Reuters