China warns Apple over 'reckless decision' to readmit the Hong Kong protests app
25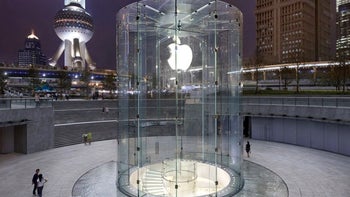 Just a day after banning the HKmap app from its application store, Apple reinstated it to the pleasure of its developers and the
chagrin
of the People's and China Daily newspapers. The official mouthpieces of the ruling party ran two concurrent stories
On one side, it was
lambasting
NBA commissioner Adam Silver's free speech tirade over the infamous Houston Rocket general manager's tweet that expressed support for protesters in Hong Kong.
The show of support by the NBA commissioner over the now-deleted tweet comes hot on the heels of Apple reinstating HKmap - a repackaged iOS pin-dropper used by Hong Kong protesters to mark live demonstrations, police presence, and general altercations to avoid.
This apparently was way too much for Chinese state media, and the second piece in
People's Daily
was targeted directly at Apple. While keeping the tone civil, the article mused whether Apple is taking a political side by allowing the HKmap.live app developers to resubmit it a day after its ban became media fodder.
The piece goes even further, though, warning that "the map app is just the tip of the iceberg," and Apple also has allowed access to a hit Hong Kong protest marching song in its Music app. If that sounds nitpicky, it's because you don't know how China takes offence in such disloyalty shown by foreign companies it has given access to its vast market to.
Apple has to think about the consequences of its unwise and reckless decision.
Overall, China makes clear that it is not happy with any explicit or implicit support of the brouhaha over Hong Kong, and is willing to take countermeasures, be it towards the NBA or Apple itself:
Hong Kong is experiencing severe times and its people are tired of the unrest. In the past few days, the rioters have become more audacious and have conducted violent acts more frequently. Apple chose to approve the app in the App Store in Hong Kong at this point. Does this mean Apple intended to be an accomplice to the rioters?
In the Apple Music Store in Hong Kong, there was also a song advocating "Hong Kong independence." Such a song was once removed from the music store and has resurrected.
As a company with international influence, Apple has always enjoyed a high reputation. A company has its own standards of conduct, but should also have its social responsibilities. If Apple abandons its responsibilities and let violent acts get worse, it puts more users at risk.
Business is business, and politics is politics. Nobody wants to drag Apple into the lingering unrest in Hong Kong. But people have reason to assume that Apple is mixing business with politics, and even illegal acts. Apple has to think about the consequences of its unwise and reckless decision.
Foreign companies probably don't understand the sentiments and way of thinking of Chinese people. Our ancestors had been bullied. But today we are united more than ever. On issues involving principles, we have zero tolerance for wrongdoings. Providing a gateway for "toxic apps" is hurting the feelings of the Chinese people, twisting the facts of Hong Kong affairs, and against the views and principles of the Chinese people.
Apple and other corporations should be able to discern right from wrong. They also need to know that only the prosperity of China and China's Hong Kong will bring them a broader and more sustainable market.

Poor Apple, always on the losing side of Chinese patriotism, first with the White House ban on Huawei phones that sparked a backlash and a lot of iPhone swapping in Huawei's motherland, and now with the on/off Hong Kong map app. You can't win this thing.