Check out this interesting project from Google's Advanced Technology and Projects team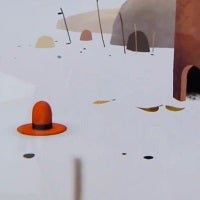 You may have heard of Google X, the team that works on moonshot, advanced ideas that push technology to the limit and explore new ways to develop new and emerging technology.
The Advanced Technology and Projects team, also known as ATAP, was originally part of Motorola at the time of Google's acquisition, and the team has found itself a comfortable home in Mountain View working on things like
Project Tango
as well as a slightly less well known project called Spotlight Stories.
Spotlight Stories takes the Spotlight app which some (we incorrectly noted "all Moto X" devices in the video)
Moto X
owners may have seen on their device. The app does not serve any practical purpose, it is just something fun to play with.
ATAP has taken this project a little deeper and started integrating real-time perspective and interaction with animated stories. You can look around the virtual settings while the story unfolds. There is some awarding winning Hollywood talent getting involved for the next set of stories at which time we should see this become available at some point.
What we found most remarkable is how fluid the action is. Taking videos of a video screen is not the greatest way to show things off, but there was zero lag or jittering. That is a testament to the Motorola Moto X's spec sheet. It is also apropos because when this does make it for public consumption, it will initially be available only on Moto X devices.
Given the simple, yet fast and enriching experience, Spotlight Stories is something that just about anyone could have fun with, young or old. Plus as this virtual perspective technology advances there will be more applications for it in the future. Until then, the lady bug and red hat fun to play around with.