Check out these 13 paid iOS apps that are now free for a limited time
2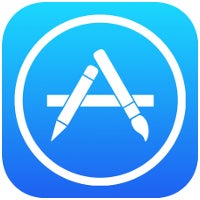 13 is a lucky number for iOS users. That is the number of paid apps in this story that are now free from the App Store, for a limited time only. That means that if you see an app you like, jump on it now before the developer starts charging for it again. Let's not waste any time. We start with Momentum Habit Tracker. The premium update for the app is normally $4.99, but you can get for it free today by using the code d9wd3m2. To use the code open the app, go to the upgrade section, and type in "I'm already a Premium user" before you tap in the code.
Momentum Habit Tracker
, made for the iPhone, iPad and Apple Watch, helps you reach personal goals by boosting your will power. The app will keep reminding you about certain things until they become ingrained in your memory. You can save 99 cents by downloading
Live Pictures Cam
for free. This app allows you to take Live Photos even on pre
Apple iPhone 6s
and
Apple iPhone 6s Plus
models. Instead of using 3D Touch to make your pictures come alive, you use a long-press on the screen. You can choose the length of the clip to be 1,2,3,4,5, or 8 seconds. Make the video smoother by changing the frame rate from 15 to 25 fps. The latter setting makes for a smoother clip. And you can also choose to have the picture snapped at the beginning, middle, or end of the clip. The app also turns your photos into GIFs for social media.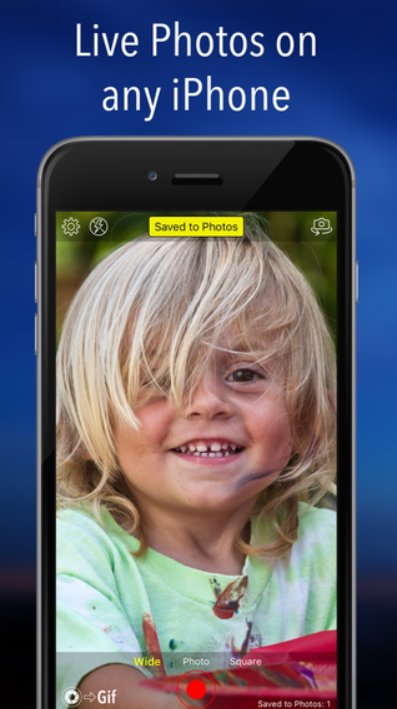 Live Pictures Cam brings Live Photos to older iPhone models
Normally 99 cents,
Future Calc
is free at the moment. This is a unique looking calculator designed for one-handed use. All buttons are accessible using your thumb without having to re-position the phone. For gamers,
Kung Fu Taxi
is available for free instead of its usual 99 cent price. The game reached number one in China, Taiwan,Singapore, Thailand, Malaysia, Vietnam, Brazil, France, Spain, Italy and Uruguay. With thirty different levels, game players might find this challenging. And if you like the first one, you'll probably like the sequel.
Kung Fu Taxi2
is also free, saving you 99 cents.
You can save yourself $2.99 by installing
Quick Drafts
for free. This is a notepad that turns your reminders into to-do lists, or you can mail them to your email inbox, or post them on your calendar. Usually 99 cents,
Wi-Fi Scanner
sounds like it will scan the airwaves to find a Wi-Fi signal for your phone. Nope. While the app will hook you up to a Wi-Fi signal faster, it does so by allowing you to scan and paste impossibly long and complex passwords so that you can quickly access a Wi-Fi network.
StarNote
, usually 99 cents, is now free. It allows you to put your notes together to make your own knowledge system.
Stress and Anxiety Companion
teaches you breathing, muscle relaxing and brain exercises, all designed to take your anxiety down. It also is more relaxing to know that you're not paying the usual price of $4.99 for the app!
Unicode
Converter
, normally 99 cents, turns Unicode into emoji symbols, and vice versa.
DreamZ
allows you to control your dreams by tracking your movements while you're sleeping. An algorithm helps figure out where you are in the sleep cycle, and when you are in REM sleep (rapid eye movement) the app plays certain audio cues. You will know that you are inside a dream, yet at the same time you can control what is taking place in it. This app is usually $4.99, but is free at the moment.
SOS
is a useful app that sends out messages to get you help if necessary. Press a button and a siren goes off. Press another button, and your coordinates are sent to previously chosen contacts. You can also send out the alert without the siren if that is safer. SOS is currently free, but is usually $1.99. The advantage to using the app is that you don't have to waste your battery by using full-time location sharing.
The last freebie we have for you now is
Translate Safari 2
. Priced normally at $4.99, this app is actually a Safari extension that will translate and read an entire web page aloud. It knows 40+ languages from Bing Translate and 60+ from Google Translate.
Remember, these apps are free for a limited time only. Scoop up the ones you want now before it is too late to get them at no charge!
source:
MomentumHabitTracker
,
LivePicturesCam
,
FutureCalc
,
KungFuTaxi
,
KungFuTaxi2
,
QuickDrafts
,
Wi-FiScanner
,
StarNote
,
StressandAnxietyCompanion
,
UnicodeConverter
,
DreamZ
,
SOS
,
TranslateSafari2
via
BGR