Cheating boyfriend receives proper punishment: all his Apple collection takes a bath
99+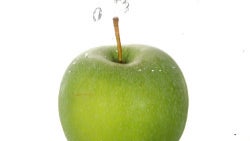 Even you know you deserve it when you cheat on your (obviously not so) significant other. And when it comes to revenge, it can take various forms depending mostly on the imagination of the one who carries it out.
If you are a member of the Apple church, though, one who owns quite a few of the not-at-all-cheap iDevices, we can think of no better punishment than carrying out revenge to your favorite tech toys.
That's exactly what happened to a poor soul in Japan, a man who cheated on his girlfriend, and when she learned about it, she carried out that exact draconian punishment and sent pictures as a proof. With a bunch of Apple gadgets taking a not-so-refreshing bath, this man has definitely paid the price for his wrong-doing, as we can easily see the equivalent of a couple thousand dollars sinking.
What's particularly funny is that the man has also decided to tweet the pictures he was sent, depicting all the iDevices floating in the water, but rather than receiving sympathy, it seems that most of the commenters agree that this is a good way to punish cheating. What do you think?