CheapCast transmits browser tabs thanks to latest update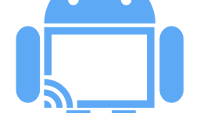 Ever since the free app CheapCast launched, it was emulating Google's own Chromecast dongle, which is used to stream content between your mobile devices through your Wi-Fi network. Yet, CheapCast lacked several very useful traits that Chromecast had to offer. One of them was the 'tab casting' feature, which was used to mirror almost any content displayed by your mobile device's Google Chrome browser.
Well, it seems like the developer behind CheapCast hasn't been idling, because a latest update implemented this nifty feature into the app. CheapCast now has the option to beam browser tabs to compatible Android devices on the same Wi-Fi network. Unfortunately, according to Android Police, some streaming services like Netflix, Google Play Movies or Hulu might not work due to copyright infringement.
CheapCast now comes with Chromium on board in order to deliver better support when running on pre-4.4 Android devices. If this seals the deal for you, check CheapCast at the link below.
Download: Cheapcast (
Android
)