Changes coming to BlackBerry App World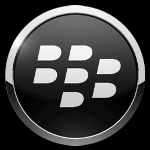 BlackBerry developers have been sent an email from RIM, detailing
a number of changes coming to BlackBerry App World
. For example, a new Music Creation category has been added to cover apps like Pace Maker. The beta category has been removed and a number of children's categories added because of the rising amount of children's content for the BlackBerry PlayBook. With the Beta Zone a thing of the past, apps that were listed under that banner have been added to relevant categories.
include magazines
which is why the category has been changed to 'News and Magazines' with 'Blogs' as a sub-category. Reference and eBooks & Education are now divided onto separate categories. Apps dealing with education are now listed under 'Reference and Education' while 'Books' is self-explanatory. The list of apps dealing with shopping can now be found under 'Lifestyles'.
What used to be known as Maps and Navigation now includes travel-related apps and is called 'Navigation and Travel'. Under the 'Games' channel you will now find a new Children's Games category and within the 'Books' category you will find the new 'Children's Books' sub-category.
As to the extent that all of this movement makes things easier for BlackBerry users, it is a smart move by RIM. But at this point, BlackBerry App World still is well behind the Apple App Store and Google Play Store in the number of apps and the Canadian manufacturer hopes that the
free BlackBerry 10 Alpha Developer's phones given away earlier this month at BlackBerry World Conference
pays off before the launch of BlackBerry 10 OS later this year
with a large number of new apps
.
source:
BlackBerryCool