Cellebrite machine now shows the HTC Merge
3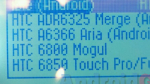 We recently
reported
that according to a tweet from a Verizon engineer, the HTC Merge was being delayed so that the phone could be retrofitted with an LTE radio. This way the unit would work on Verizon's 4G network. But just a few days ago, we
told you
that Best Buy's internal computer system was showing the HTC Merge, which could mean an imminent launch for the phone.
Also supporting the idea that the HTC Merge will soon be launched is the fact that the phone appears on the Cellebrite machine. This is the machine used by carriers to move over your contacts and other transferable data from one handset to another. While it is not a perfect indicator, most of the time when a new model is listed on the machine, a release happens fairly soon thereafter.
While Verizon customers would probably rather see the HTC Merge get rolled out as an LTE device, most of the signs do point to an imminent launch of the phone, probably too soon for the LTE radios to be retrofitted on the model.
source:
AndroidCentral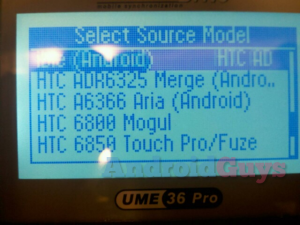 The inclusion of the HTC Merge on the Cellebrite machine could mean an imminent launch for the phone