Cell phones are now illegal in North Korea, propaganda over 3G resumes in 100 days
19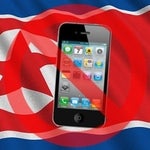 Did you know that North Korea, a country whose citizens are virtually isolated from the rest of the world, has a 3G wireless network? We kid you not. It has been operational since 2009 and currently covers 91 percent of the country. And to the surprise of no one, all of the network's 400,000 or so subscribers are supporters of the regime.
However, this 3G network is quite different from the ones we are used to as the plans and rates that it offers depend on one's social status. If a subscriber is at the low level of North Korea's political hierarchy, they can only call people belonging to that class. If a subscriber belongs to the elite, they are allowed to contact other elite members only. Of course, every single call is being closely monitored, so one really has to watch their language unless they want to spend some time in a labor camp. And don't think that you can use it to surf the internet because the pages it provides access to are loaded with political propaganda.
But little of that matters now as
the North Korean government has imposed a total ban on mobile phones
. During the 100 days of mourning for the loss of the Dear Leader Kim Jong Il, those who get caught using a mobile phone will be treated as war criminals. Or in other words – sentenced to many, many years of prison or even death. The ban is actually a way for the ruling (and only) party to protect the stability of the country by preventing the leaking of information. It will also reduce the risk of uprisings against the regime. Supposedly, the ban will be lifted after the 100 days of mourning are over.