Case maker Ghostek renders the LG G6 in a waterproof case
15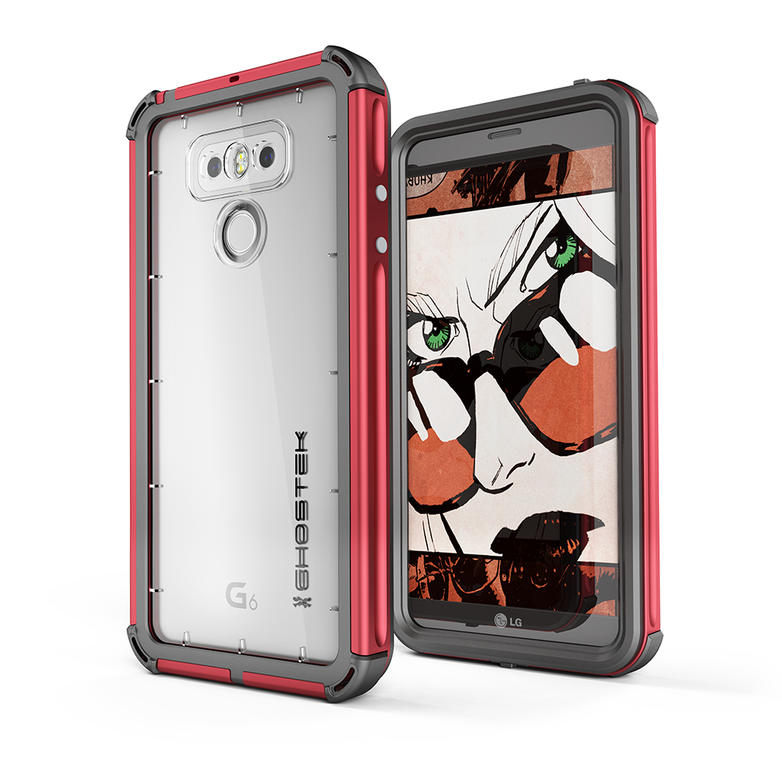 LG G6 case renders by Ghostek
Case maker Ghostek will have to take the blame for potentially ruining two of mobile technology's best surprises this year. After its Samsung Galaxy S8 renders found their way on the web and triggered much speculation, the same has happened with the LG G6. Dispelling rumors of a glass-covered back panel, the renders show an all-metal body that looks like the LG G5's after getting rid of the camera and fingerprint scanner "bumps." That, and the detachable bottom part, as LG is believed to be moving away from the modular concept.
The LG G6 is depicted as flat and uniform for a cleaned-up, more refined look. A dual camera setup with dual LED flash is clearly visible, with a fingerprint scanner positioned below, but the laser autofocus and color correction modules seem to be absent. There's also no 3.5mm audio jack to be seen. While the back panel render looks informed quite believable, the front side appears completely improvised. There are no front cameras, iris scanners, microphones, or any other details added to it, apart from the loudspeaker and the LG logo. Ghostek's guesswork clearly reached its limits there.
LG will announce its next high-profile smartphone (which is most certainly the G6, even if unconfirmed) at a February 26 event in Barcelona. We are looking forward to see the result of LG's strategy to turn things around after the ambitious and innovative LG G5 ultimately sold below expectations.
ALSO READ