Candy Crush developer King thinks it's worth $7.6 billion (and it probably is)
7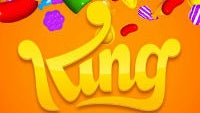 We've talked before about developer King and its various games. Most often we talk about Candy Crush, because not only is it King's most popular game, but because King has done some fairly silly things in regards to the game, like trying to assert a
trademark
on the word "candy". Now, King is getting ready for its initial public offering (IPO), and is hoping for a pretty substantial valuation.
King said today that it is looking for a market value of up to $7.6 billion with its IPO. The game developer wants to sell 22.2 million shares for between $21 and $24 when it goes public. If King hits this target, it would put the developer's valuation right in the middle between fellow "casual" game maker Zynga, which is currently valued at $5 billion after considerable drops in its stock price, and Electronic Arts, which is currently valued at about $9.2 billion.
That may seem like quite a large amount for a developer that makes what are essentially knock-off games, but it is important to keep in mind the enormous sums of money that King generates. In 2012, King recorded just $164.4 million in revenue, but that number skyrocketed to $1.88 billion in 2013. Aiming for a valuation equal to four times revenue is actually fairly reasonable, assuming the company can keep up those numbers, which is always tricky as Zynga has shown.