Canaccord ups its estimate of Apple iPhone and Apple iPad sales for December quarter
8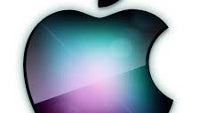 An analyst for Canadian securities house Canaccord Genuity, has just raised his estimate of Apple iPhone and Apple iPad sales for the current quarter. Analyst Michael Walkley said in a note to clients that sales of the full-featured
Apple iPhone 5s
have been strong as have been sales of the
Apple iPad Air
. Walkley sharpened up his pencil and raised his estimate of iPhone sales for the three months that ends in December to 52 million units from 51.5 million.
At the same time, the analyst increased his estimate of Apple iPad sales to 24.7 million from 24.3 million. He expects the company to report $57.5 billion in revenue for the period with a 37.3% gross margin, and an earnings per share total of $14.05 a share. He also looked back at the quarter that ended in September and calculated that 56%of the smartphone industry's profits belonged to the Cupertino based firm. Samsung was next with 53% of the profits. Yes, the combined figure is over 100% because of operating losses generated by BlackBerry, HTC, LG, Motorola and Nokia.
After taking a survey of the four major U.S. carriers, Walkley found that they all had the iPhone 5s on top of their best seller list for September and October. AT&T had the
Apple iPhone 5c
second while Verizon had the latter as its third top selling smartphone after the
Samsung Galaxy S4
. The survey also revealed that lead times have dropped to 1 to 3 business days for iPhone 5s models not in stock, down from as long as 6 weeks seen after the launch for some variants of the iPhone 5s. In fact, the gold model remains a touch catch even though
Apple hiked production of the unit by 33%
shortly after the launch of the phone.
Lastly, Walkley's analysis of the supply chain tells him that the
Apple iPad mini with Retina display
will remain in short supply for the entire fourth quarter. Apple is running into problems procuring enough Retina display panels for the slab due to production problems at Sharp,
which has suffered from LCD burn-in with its display
.
source:
Forbes