Camera apps: do you use your stock one or do you download a 3rd party one?
18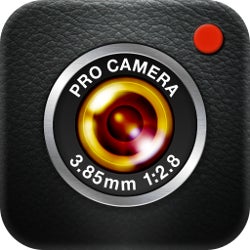 Nowadays, most mid- to top-tier phones have pretty elaborate camera apps. They can feature filters, manual settings, and various shooting modes among any unique goodies the manufacturers may have thought of. And that's definitely a welcome thing — smartphone cameras have been getting better and better and some manual tweaks can go a long way to get that perfect scene.
But there's also a plethora of 3rd party apps out there, many of which bring their own stuff to the table. Be it a super-handy interface or focus peaking, or even a 24 FPS mode for more cinematic-looking videos. Elaborate manual modes were pioneered by the 3rd party camera app market and it seems it is still well ahead of the stock camera apps that our phones carry out of the box. So, do you find yourself still going for a 3rd party app from the store with your brand-new phone, or do you usually have your needs covered by the stock app?