California Congresswoman proposes law that would require new phone buyers to present personal ID
36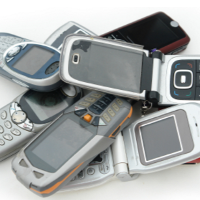 A California Congresswoman by the name of Jackie Speier has proposed a new bill that would require new phone buyers to register with a personal ID before they are allowed to purchase a new handset. The goal is to prevent the use of burner phones by those planning, or in the midst of committing, an illegal act.
The "burner" phone is a cheap handset that use pre-paid SIMs which can't be traced to the actual user. After they are no longer needed, the burners are destroyed and discarded. By demanding ID before allowing the purchase of a mobile phone, officials believe that they can make it more difficult for terrorists to communicate with each other.
On a Facebook page introducing the proposal, the Congresswoman says, "This bill would close one of the most significant gaps in our ability to track and prevent acts of terror, drug trafficking, and modern-day slavery." This issue is different than the one about encryption. Law enforcement officials are hoping to force phone manufacturers to add a backdoor on all handsets so that the authorities can figure out what the bad guys are up to.
"The 'burner phone' loophole is an egregious gap in our legal framework that allows actors like the 9/11 hijackers and the Times Square bomber to evade law enforcement while they plot to take innocent lives...As we've seen so vividly over the past few days, we cannot afford to take these kinds of risks. It's time to close this "burner phone" loophole for good"-California Congresswoman Jackie Speier
Would it bother you to have to present personal ID when purchasing your next smartphone? Or is a little inconvenience worth it to stay protected from the evil in this world.
source:
Independent