Cafe4tune arrives for Android, so you can once again dodge the chores of actual dating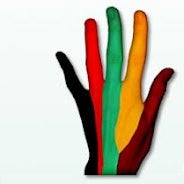 Dating is mostly fun, but can also be a drag in many situations. The ever restless human mind has therefore started replacing it with the mild online version and thrown in some social networking in the mix for a tease.
The next natural step is to combine those in a 3D setup, and move it over to your smartphone, so you can always carry those deep relationships with cute avatars while on the go.
Cafe4tune, which provides exactly this kind of social-networking-turned-dating experience in a virtual world has taken the next step, and released an Android app. Starting you off with creating a profile and associating an avatar with it, the service connects you with its other users, and the meets can be carried out in a 3D game-like settings, which is an option you can opt out of.
As all self-respecting dating software, Cafe4tune's algorithm will act as an annoying cousin, and try to set you up on a date with the profile it found compatible. If you approve of the picked person sitting across at the virtual chat table, then you can mutually reveal your profiles to each other, and start the tango.
Privacy settings can be different for individual relationships and you can also categorize them into circles of trust, which is now all the rage with major social networks. You can apparently set the date in locations like Prague or Berlin, just don't come whining when it turns out that the cute girl in the tank top you strolled their virtual streets together is the proverbial OCD gamer in his parents' basement.