CTIA Fall 2011: What to expect
3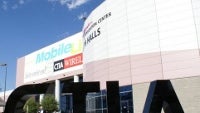 CTIA 2011 is the bi-annual expo that brought us the HTC EVO 3D this spring, but another, fall edition, is coming up soon. What should you expect? Maybe it would be better to start with
what you shouldn't expect
and that's a Samsung Nexus Prime announcement. This CTIA, which kicks off tomorrow officially and goes until the 13th, was all centered around the Nexus Prime (at least from our viewpoint), so by cancelling their joint event, Samsung and Google pretty much ruined the show.
Officially, both companies said the cancellation is made to pay tribute to Steve Jobs, but coincidentally, Samsung has reportedly scheduled a new date - October 27th in London, falling on the same day and place where Nokia is about to hold its annual Nokia World event. Seen from the point of view of a grand conspiracy, this could efficiently overshadow Nokia's Windows Phone event, if it's indeed true, thus also suffocating Microsoft's attempt to become the third big platform.
Still, the CTIA show must go on, as the song goes, and it
might still bring a handful of new phones
like last year when Motorola unveiled a bunch of devices to surprise its fans. The first ones have already arrived and they're all AT&T-bound. We have
five new Android devices
.
The biggest event that we're looking forward to however isn't directly connected to a new device - rather it's a CEO roundtable bringing AT&T, Verizon and Sprint to debate. In a keynote, hosted by Steve Largeant, Dan Hesse will meet with Ralph de la Vega and Dan Mead, and we expect some
heated talks about the AT&T and T-Mobile merger
. This keynote is scheduled for today, so stay tuned.
On Wednesday, October 12th, American Express, Cadillac and Polycom's CEOs will sit to discuss how wireless technology can optimize costs. Finally, on Thursday, CTIA talks will focus around disruptions. It will feature speakers from Tango, the VoIP company, Jumio and shopkick.
For all new devices and events, stay tuned for PhoneArena.com as we'll be on the floor, covering the show and bringing you hands on impressions from the best and latest, as usual.