CES 2013: Schedule of events
34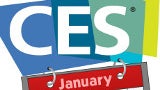 With just a few days until the start of CES 2013, it's time to take a look at the schedule of events so that we all know exactly what's in store for us and when. Naturally, CES is an expo for all things consumer electronics, so there's going to be a lot of interesting stuff happening, but of course we'll concentrate on what is most important for us, and that's mobile. What you'll find below is a curated list of the CES events that might introduce us to new products or information that might be interesting to us.
Officially, the event starts on January 8, but since most major announcements happen about a day prior to that, you can see that the schedule for January 7 is quite busy. There will obviously be a lot of cool stuff to see, with companies like Samsung, LG and Sony hosting their own press events. And, as always, we're sure that many other companies will also join the party with their own, unexpected announcements during CES 2013, so it's definitely worth it to refrain from setting up appointments on the dates below - after all, you don't want to be the last to know what's going on in Vegas, right?
Of course, should there be any changes regarding the schedule, we'll be quick to update it! What do you think, is it going to be an interesting show?
| | | |
| --- | --- | --- |
| | January 6 | |
| COMPANY | EVENT | TIME (Pacific) |
| NVIDIA | Press Conference | 08:00 PM - 10:00 PM |
| | | |
| | January 7 | |
| COMPANY | EVENT | TIME (Pacific) |
| LG | Press Conference | 08:00 AM |
| AT&T | Developer Summit | 09:00 AM - 10:30 AM |
| Huawei | Press Conference | 01:00 PM - 01:45 PM |
| Intel | Press Briefing | 01:00 PM - 01:45 PM |
| Samsung Electronics | Press Conference | 02:00 PM |
| Sony | Press Conference | 05:00 PM |
| Qualcomm | Keynote | 06:30 PM |
| | | |
| | January 8 | |
| COMPANY | EVENT | TIME (Pacific) |
| ZTE | Product Launch | 01:30 PM |
| Verizon | Keynote | 04:30 PM |
| T-Mobile | Press Conference | 05:30 PM - 07:30 PM |
| | | |
| | January 9 | |
| COMPANY | EVENT | TIME (Pacific) |
| Samsung Electronics | Keynote | 09:00 AM |