Bye, bye, dialer shortcut! Android M will probably come with a slightly revamped lockscreen
13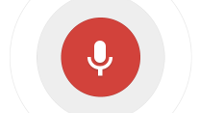 The developer preview of Android M is already here and it's giving us a pretty good understanding of what features the final release will sport. Indeed, we are slowly digging in the upcoming Android flavor, searching high and low for new features and they slowly come to surface, but then again, some are hidden in plain sight.
Be honest, how often do you pay attention to the lockscreen shortcuts on your phone? Chances are that you are dismissing this screen as fast as possible. Normally, we do the same, but it turns out that Google hid one of the many new features straight on the lockscreen in Android M.
With Lollipop, we lost lockscreen widgets, but got two handy shortcuts - apart from unlocking your device, you can easily go to your dialer or camera by swiping the lockscreen left or right. Well, it seems that Google is not keen on the dialer shortcut anymore - in the developer preview of Android M, it is substituted for a neat shortcut to Google Voice Search.
The message is clear - Montain View will put even more emphasis on voice-conducted searches and Google Now with the M release.