Buy the HTC One, trade in your old smartphone and get $100 – deadline extended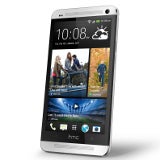 Chances are that if you've been looking forward to buying an
HTC One
, then you've probably heard of the company's smartphone trade-in program. Basically, those who choose to send their old handset to HTC after purchasing the One will get no less than $100 in return for doing so. The promo was supposed to run for a short time only, yet
HTC kept on extending the deadline
, and now it has done it once again.
After pre-registering for HTC's trade-in program,
you'll have until May 19 to get the HTC One
. Then you have to mail your old smartphone and proof of HTC One purchase by June 19. The $100 credit will be sent to you in the form of a pre-paid Visa card. Note that the amount of money you get in return may be greater, depending on the value of the phone being traded in. Also, it is good to know that the program is open only to U.S. and Canada residents, so there's no need to write about it to your pen-pal in Switzerland.