Businesses to spend $10 billion on iPads in 2012
2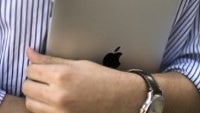 The corporate sector has just gotten cozy with iPads in 2011, but in 2012 iPad penetration is expected to become even wider. Apple is expected to sell $10 billion worth of iPads and the Mac is also regaining its positions in the enterprise and is projected to bring Apple another $9 billion, according to Forrester's latest Global Tech Market Outlook.
For the iPad, that would mean a huge 68% growth over 2011. If we are to look even further into the future, estimates point out to an additional $16 billion in enterprise iPad purchases in 2013. For Macs the number is projected to grow to $12 billion.
What's worth a special mention is that Apple is not aiming its iPad squarely at the corporate sector, yet still it manages to get a loyal following.
"The biggest disruptive force in the computer equipment market thus is … Apple. This is a surprise, because Apple has not and does not directly address the corporate market, while turning a wide variety of consumer technology markets upside-down. But its rapid growth in the corporate market has been the big surprise of 2011, and it will be even more of a factor in 2012,"
Forrester Research concludes.
Now, we have no details about the corporate marketing push on Apple's side, but it seems that it's the consumer excitement that is driving the enterprise sector as well. After all, all those IT departments are run by humans, aren't they? Let us know your thoughts about the iPad penetration in corporations, have you benefitted from it?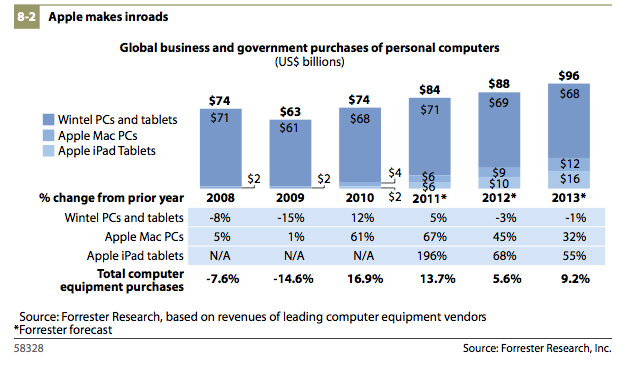 Top left image courtesy of Siliconangle.com.
Recommended Stories