Burner now offering temporary phone numbers to Android users
3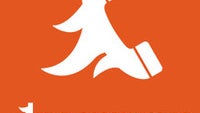 Let's say that you're selling that old sofa on Craigslist, or you're about to go on a blind date with someone you met on the internet. In other words, you'll be contacting people that you don't really want to give your personal phone number to. That's the kind of scenario when Burner comes in handy.
Burner is an app made for people whose privacy is of utmost importance.
It allows anyone to create their own temporary phone number
and use it for making and receiving calls, or communicating via text messages. Then at a given time, that number gets deleted as if it never existed.
The app has been available on iOS since last year, but now Android users can give it a try as well. Burner can be downloaded from the Play Store at no charge and it even comes loaded with one free burner. That's enough credit to use a temporary phone number for a 1 day, for 5 voice calls, or to spend on 15 text messages. Additional burners can be purchased using credits, and a credit's price depends on how many of them one is buying. Alternatively, you will get free burners for each friend you bring to Burner.
Interested? Then go check Burner for Android on the Google Play store. Judging by the reviews it has accumulated, the app still has glitches waiting to be ironed out, but we hope to see those issues rectified in a timely manner.
Recommended Stories