Brokerage house analyst sees continued dominance of the Apple iPad
13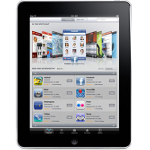 Ask two different people the same question and sometimes you get two different answers. Take the Apple iPad and Android flavored tablets. According to
Informa Telecoms & Media
in a story we
reported
, the Android tablet population
will catch up
with the Apple iPad population by 2015 and
overtake it the following year
. On the other hand, Needham and Co. analyst Charlie Wolf has a much different view of the future. His crystal ball says that
the Apple iPad will dominate the tablet market over the next decade
and by 2020, Apple's tablet will represent 60% of all tablets shipped that year while the price of the Apple iPad will have dropped to an average selling price of $377 from this year's $599.
As far as 2015 is concerned, the year in which
Informa Telecoms & Media
expects the two tablets to have the same share of the market, Needham says that the
Apple iPad will control a whopping 72.5% of the tablet industry
with an average selling price of $487. For this year, Wolf sees Apple accounting for 85% of all tablets shipped, with an average selling price of $599. Check out the chart below to see Wolf's computations.
While we can't tell you which of the two different analytic views will be right, we can say with certainty that either Android tablets will catch up with and finally overtake the Apple iPad in the number of units being shipped per year, or else Apple's iconic tablet will remain the leading device in the industry. Either way, Apple is projected to score
net profits as high as $7.5 billion
from the iPad by 2020, from $2.6 billion this year.
source:
BGR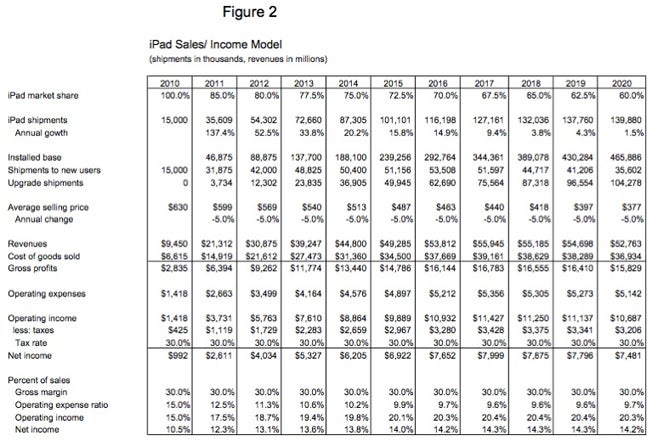 Charlie Wolf's table shows continued dominance of the Apple iPad through the year 2020