Broadcomm's latest Bluetooth SoC has wireless charging on board
4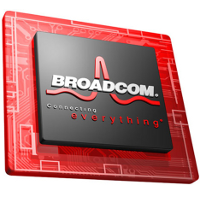 While smartwatches and other smart wearable gadgets gain further popularity, almost all of them have a simple, yet serious problem. Most consumers wouldn't want yet another device to recharge through the night, would they? It looks like proceeding from this conclusion, Broadcomm decided to bring a solution to the table. Well, they haven't exactly manufactured the world's smallest, yet most potent battery, but their latest SoC at least tries to get rid of the charging cables. The BCM20736 WISED Smart chip comes with
wireless charging
and data transfer on board.
The SoC utilizes the A4WP (Alliance 4 Wireless Power) standard, which is a slightly different interpretation of other well-known wireless charging technologies such as Qi. The A4WP standard allows users to charge multiple devices from a single transmitter due to its larger charging distance.
The 6.5 x 6.5 mm chip also comes with an an ARM Cortex M3 processor and integrated support for the Bluetooth Smart technology. Apart from this, Broadcomm's processor is optimized for lower power consumption, which will, allegedly, prolong the battery life of the gadget it powers even more.
"Broadcom's WICED platform is gaining significant traction with key Internet of Things innovators like Electric Imp. In addition to embedded Wi-Fi, Bluetooth Smart technology is also growing at a rapid rate and quickly becoming the core of many small, battery-operated wearable devices. We are committed to pushing the boundaries on what wearables are capable of with our new WICED Smart chip. By offering support for wireless charging and reduced power consumption, we are empowering OEMs to design more effective products for more market segments, fueling the next generation of wearables and sensors."
- Brian Bedrosian, Broadcom Senior Director, Embedded Wireless.