Brian Hogan, who found a prototype iPhone 4 in a bar, opens up for his legal troubles on Reddit
12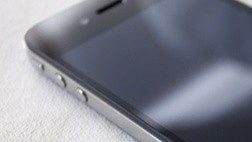 When in the spring of 2010 we got a full frontal of the new
iPhone 4
with a glass chassis, which was a unique feature at the time, the leak turned out to be from an alleged Apple tester forgetting the prototype in a bar.
Now Brian Hogan, who found the pre-release iPhone 4 unit, and
sold it to Gizmodo to publish
, took to Reddit for a Q&A session, spilling some intimate details on how things actually went.
First off, he spent $5000 in total for legal fees, offsetting what the tech blog gave him for the device, and then never got the other $3000 that were promised to him. A misdemeanor misappropriation of lost property was laid on him in the end, and he had to pay a $125 fine share.
Brian Hogan said he didn't return it to the bartender because "
I was 21, drunk, and I didn't think about that at the time.
" Fair enough, and the Reddit thread is still ongoing so you can head over to the source link and read up more on the mystery.