Boot to Gecko makes the leap to the Galaxy Nexus
4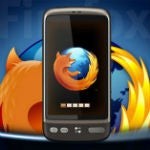 It sounds like a pretty big move for the development path of Mozilla's
Boot to Gecko
that it has been ported to the Galaxy Nexus, but before you get too excited, we do have to mention that it is somewhat unusable because of one simple reason: the Galaxy Nexus has no physical buttons. With that in mind, we're not 100% sure why the effort would be put in to port the software to the device, but it's been done anyway, and could be interesting for more users than just the
Motorola Defy audience
that had access before.
Boot to Gecko can be loaded up on either the GSM Galaxy Nexus or the Verizon Galaxy Nexus (not the Sprint Galaxy Nexus for some reason though.) A number of things are working in the build, including touchscreen input, ADB, WiFi, the lockscreen, the homescreen, and Firefox. Unfortunately, there are no soft keys, so navigation can be trouble, and in addition, screenshots, the camera, and cell service are listed under partially/not working.
Still, it could be a fun experiment if you want to give it a shot. The ROM has to be installed via fastboot, but if you're comfortable with that, you can get what you need at the sources.