You might not believe how much money Boost Mobile could be sold for
1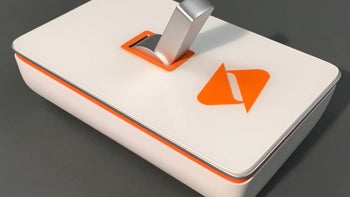 The $26.5 billion merger of T-Mobile and Sprint still requires approval from the Justice Department. About a week and a half ago,
FCC Chairman Ajit Pai recommended that his fellow commissioners
approve the deal after T-Mobile and Sprint agreed to a number of conditions. They promised to have 97% of the country (85% of rural areas) covered by their 5G signals in three years, while keeping prices frozen for three years following the closing of the transaction. And the combined firm promised to sell Sprint's pre-paid Boost Mobile unit.
Even without Boost Mobile, the merged T-Mobile-Sprint will control MetroPCS and Virgin Mobile; both offer pre-paid wireless service.
According to Reuters
, Boost could be sold for as much as $3-$4 billion as several bidders are preparing their offers. Reuters was told by Issa Assad, founder, chairman and CEO of Q Link Wireless, that he is involved in putting together a deal for Boost that includes proivate equity investors. The bid could be anywhere in the range of $1.8 billion to $3 billion. Q Link Wireless is a prepaid carrier and the third largest provider of federally assisted wireless plans. What will determine the price that Booth fetches? Things like the number of customers, the phone plans they are using, churn rate (how fast subscribers are leaving the company) and the devices that customers are using.
FreedomPop CEO Stephen Stokols is advising a private equity group in their bid for Boost, which he says has a future value of $4 billion. While FreedomPop is not a bidder, he says that the private equity group, if successful, will combine the Boost assets with FreedomPop to form a company that would run by Stokols. Also believed to be interested in Boost Mobile is the company's founder Peter Adderton, who sold the company to Nextel in 2004. The following year, Sprint and Nextel merged, which is how Sprint ended up with the prepaid carrier. Adderton wants any approval of the T-Mobile-Sprint deal to force the merged outfit to give up some of its spectrum. T-Mobile has a ton of low-frequency 600MHz airwaves, equivalent to owning prime beachfront property. Sprint has a hoard of 2.5GHz mid-range spectrum.
Earlier this month, analysts at securities firm Cowen said that a winning bid to buy Boost could be in the $4.5 billion area if wireless spectrum is included. The firm estimates that the Sprint MVNO currently has 7 million to 8 million customers.