Bluetooth connectivity problems discovered with iOS 8
39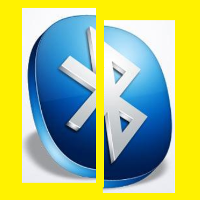 Do you pair your Apple iPhone to the audio system in your car using Bluetooth? Have you had some problems doing this since updating your iPhone to iOS 8? You're not alone. Some of the problems that users are experiencing include the inability of the phone to pair with
HAL
a car's audio system, the lack of audio from the speakers, and the inability of the phone to disconnect whenever a call comes in. These issues have also been reported by those who updated to the
Apple iPhone 6
and
Apple iPhone 6 Plus
.
Some users complain that when they make a call, the screen shows a Bluetooth connection, but the music doesn't stop playing over the car's speakers. In this case, the only way to hear the caller is to act as if the iPhone wasn't connected to the car's audio system, and use the handset's speakerphone. The cars involved in complaints include Hyundai, BMW, Mercedes, Lexus, Toyota, Ford and others.
The problem might have nothing to do with automobiles. Those complaining about the issue, say that it happens when the phone tries to pair via Bluetooth to headphones, speakers and headsets. While some have found success by simply installing the newly released iOS 8.0.2, there is another quick fix if this fails to help. After logging out of iCloud, you hit the "
Reset All Settings
" or the "
Reset Network Settings
" option on your iPhone. Pair your iPhone once again with your Bluetooth device, and log into iCloud once again.
But this workaround has its own problem. Some iPhone users are complaining about losing work documents stored in iCloud Drive whenever they hit "
Reset All Settings
." Hopefully, installing iOS 8.0.2 takes care of the original Bluetooth connectivity issues for you so you won't have to face that issue.
source:
MacRumors
via
Reuters